When it comes to iconic skylines, Miami's landscape a frequent backdrop for movies and TV shows is undeniably one of the most recognizable in the nation. But beyond its impressive architecture, that skyline could soon have the distinction of featuring the tallest tower on the East Coast outside of New York.
The big question is: Which one will break the 1,000-foot mark first? At least six projects in Miami have secured FAA approval to exceed that height, even though building a supertall tower is no easy task.
The race to the sky is part of a trend in many of the nation's fast-growing urban cores. In land-constrained cities with strong demand from people who want to live closer to the workplace, developers are increasingly seeking to build higher — despite the significant challenges of constructing a supertall tower.
Experts say new developments have no place to go but up, and that the towers make it easier to meet residents' needs when it comes to utilities, public transit and other infrastructure. For developers, the payoff is charging a premium for residences with spectacular views.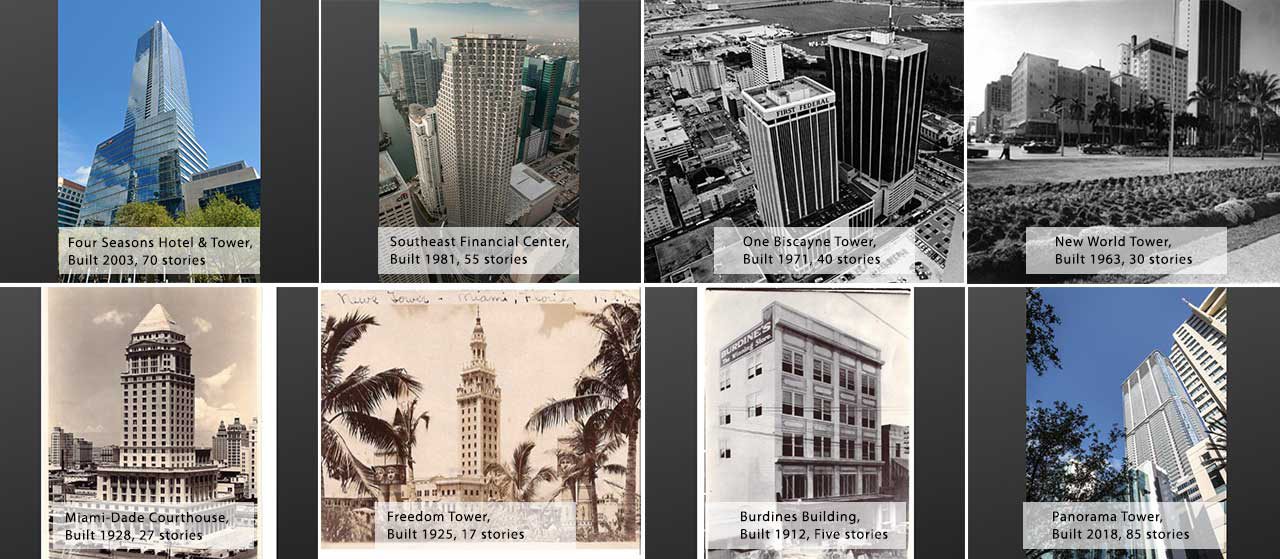 Fort Lauderdale, Sunny Isles Beach are also reaching new heights
Miami isn't the only South Florida city where developers are reaching closer to the sky.
In Fort Lauderdale, 100 Las Olas by Kolter Group is on the way to becoming the city's tallest building.
Kolter Group is currently building the 499-foot condo and hotel tower, which would top the 452-foot Las Olas River House.
Gavin Thomas, a development executive with Kolter, said the company successfully petitioned the FAA to raise the height limit in downtown Fort Lauderdale to that level.
"It's nice to be in the tallest building with the nicest view," he said. "I'm from
Chicago and everyone wants to go up in the Willis tower. It's a highlight in every city."
Thomas said 100 Las Olas should top off in the third quarter of 2019 and be completed in summer 2020. The biggest challenge is building such a tall project on a compact site while trying not to block off streets too often, he added.
Kolter Group may soon have company. The mixed-use Southside City Center project at 519 S. Andrews Ave. is seeking FAA approval for 499 feet, as well.

Source: South Florida Business Journal