Betsy Calvert | Port Charlotte Sun
Clearing is underway deep inside West Port, formerly known as Mudrock Village, for new roadways, water and sewer lines. The developer, Kolter Land Partners, along with home builders such as Forestar Real Estate Group, have received approvals from county commissioners. More approvals will be needed.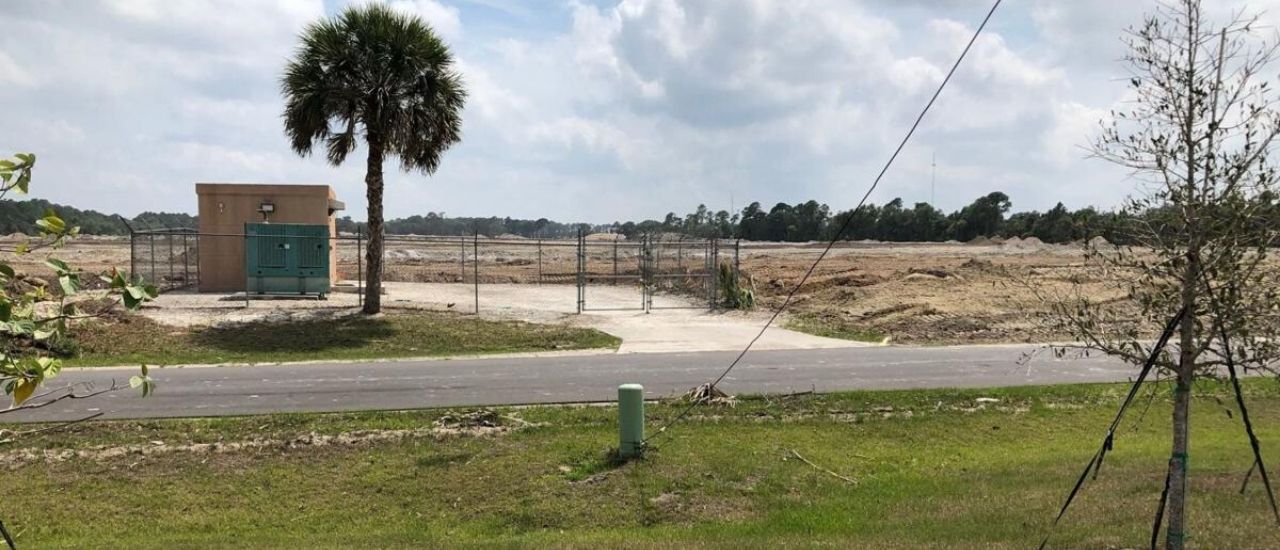 An area has been filled with palm and oak for as long as anyone can remember is now clear as West Port developers prepare to build roads for new homes. This location is adjacent to the county's Centennial Recreation Center, near U.S. 41 and the North Port city line.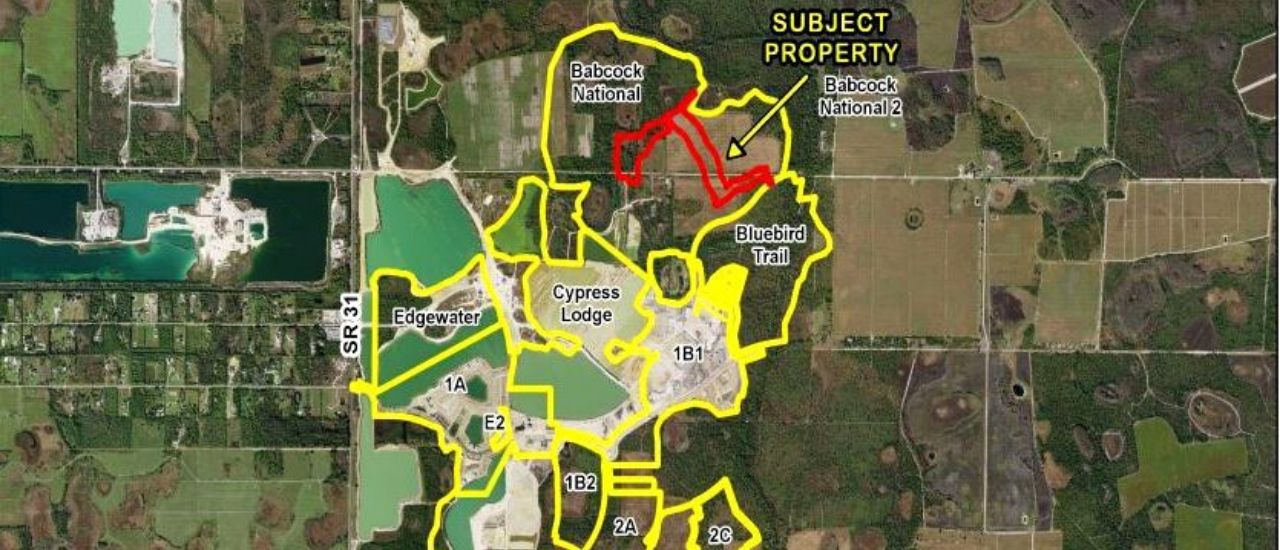 What looks like a jigsaw puzzle is actually the growing development in Babcock Ranch. The newest approval was for the area to the north – a section of Babcock National built by Lennar Homes.
West Port is moving ahead with vast clearing of land in Murdock Village while also requesting permission to build more model homes and less parking for clubhouses.
Charlotte County commissioners quickly approved street plans Tuesday for more homes in the northwest corner of the development. On Monday, the Planning and Zoning Advisory Board also voted to recommend zoning changes on the 435-acre site. Those changes must still go before commissioners for final approval. The full site is authorized for up to 2,400 home lots and 300,000 square feet of commercial space.
Construction and land use permissions continue on other major residential communities in Charlotte County, notably commission approval Tuesday of plans for several subdivisions in Babcock Ranch and in Heritage Landing.
The West Port project officials wrestled earlier with commissioners to get approval for a second entrance on U.S. 41 and less interior arteries connecting U.S. 41 and State Road 776. West Port developer Kolter Land Partners agreed to upsize water and sewer lines in exchange for less roadway.
The next approval they need is a related zoning change, in which they are asking several new permissions.
– 10 model homes or 10% of lots instead of 2 models.
– 50% less parking for internal amenities such as clubhouses, which are not available to the public. The developer believes residents will walk or bicycle to the amenities and less parking will allow more green space.
Also in West Port, builders received approval from commissioners for street layouts and lots for 172 single-family homes by different developers including Forestar USA Real Estate Group Inc. That project is in the northwest corner.
Lennar Homes LLC received approval Tuesday for projects in both Heritage Landing on Burnt Store Road and miles away in Babcock Ranch. The Heritage Landing project received approval for a layout of seven tracts for multi-family housing on 513 acres adjacent to conservation land bordering the Gulf of Mexico. This was a long-dormant project formerly called Tern Bay before it was bought by Lennar.
In Babcock, Lennar received commission approval for a 15 single-family home street layout on 43 acres in a subdivision it has named Babcock National, phase 2.
Babcock Property Holdings, LLC, the original developer for Babcock, received approval for a preliminary layout for 195 single-family homes on 59 acres.
SOURCE: Port Charlotte Sun